THE ORIGINS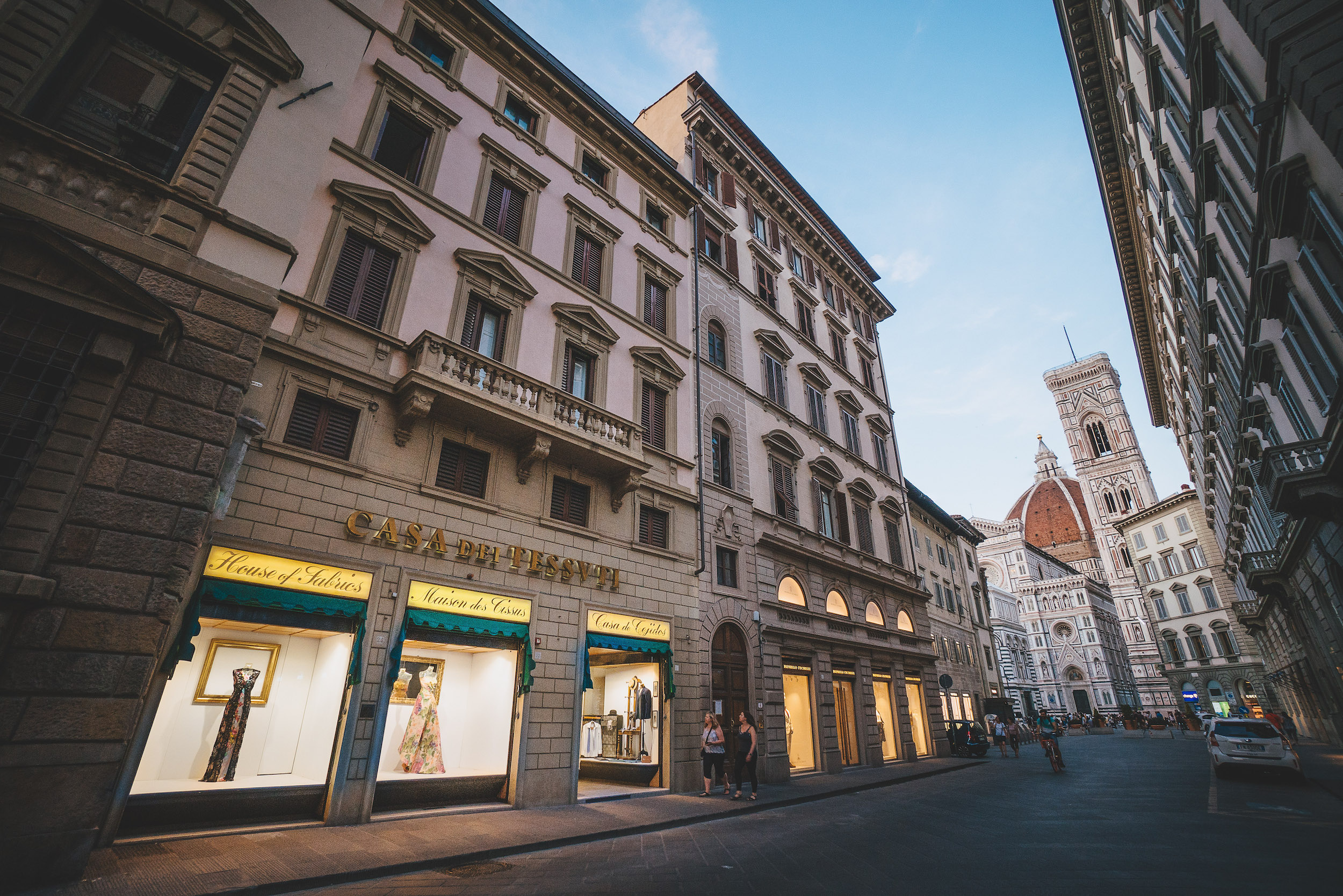 A timeless atelier in the heart of Europe
Founded in 1929 by Egisto Romoli, "Casa dei Tessuti" was born as a fabric store located directly in the historic center of Florence, and from its very outset had the goal of offering the largest variety of fabrics and the best selection available in the city. At a time when there were neither manufacturers nor ready-to-wear clothes, the store soon became the benchmark for purchasing all the right fabrics to make quality clothing. Over time, the Casa dei Tessuti increasingly focused on selecting luxury products, offering its customers the best of Made in Italy high fashion. Florence, being a city famous for art and culture, has always been the destination of the most important celebrities and royal families in the world, all of whom became regular customers of the company.
---
House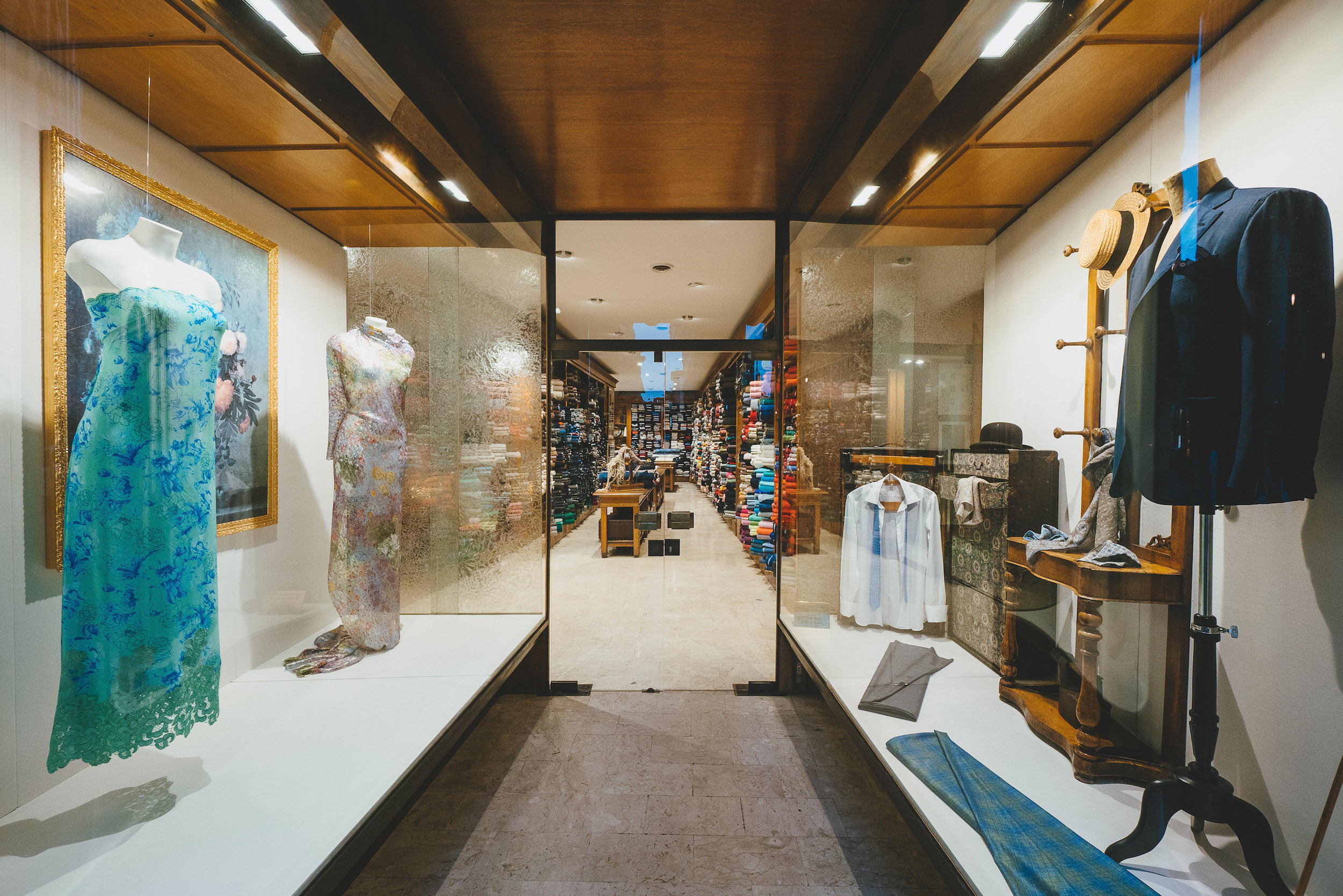 Luxurious fabrics since 1929
Carried on by Egisto Romoli's sons, the shop became a true landmark of the city of Florence, an institution of luxury for the always more and more international customers, and its own culture of fabric and proximity to the best fashion brands has opened the doors of the store to students, hosting numerous universities from all over the world to give lectures on fashion: a shop that then becomes a school with exclusive fabrics and professionalism, linked to tradition in a prestigious context.
---
CLIENTELE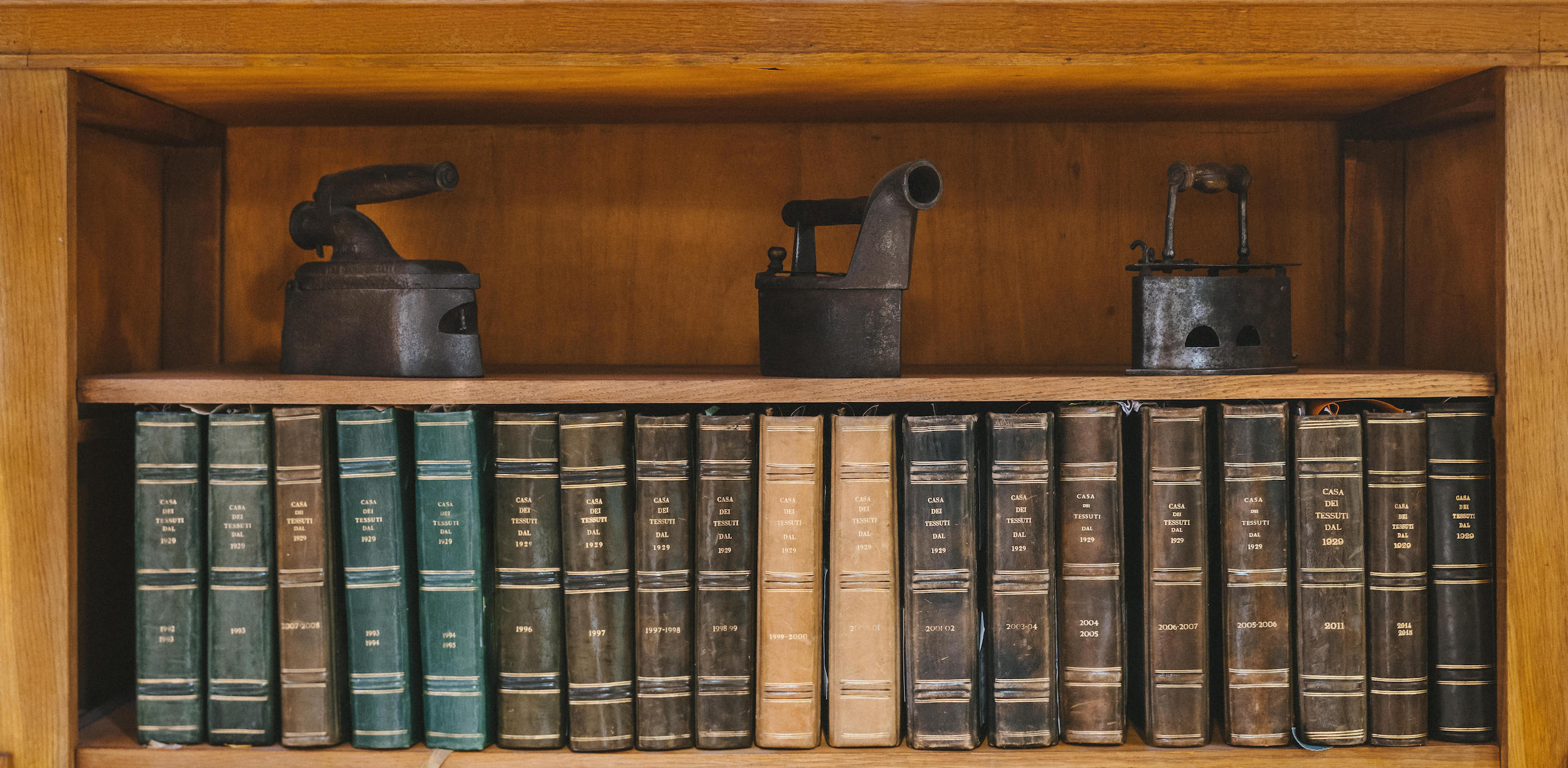 From all the world's royal families to artists of every kind
The shop is first and foremost a place of encounters and culture, where the customer is not merely served but welcomed and guided through the thousands of shelves in which he or she is led to discover how to make all their dreams come true. Among our fabrics, we have accompanied amazing illustrious artists, leaders of industries, heads of state and royalty but also ordinary people, young newlyweds, and emerging designers.
Our aim is to talk about fashion, to play with fabrics, looking for new colors and textures, guaranteeing elegance and uniqueness through works made of precious products, always made to measure and with the goal of making our customers happy, and then we hope to see them come back so that they can tell us a new piece of history and leave us a memory of their own that we then talk about in our books, full of our history.

Egisto Romoli and a client


The brother Romano e Romolo Romoli with Cher – 1998


Tamasaburo Bando, the most famous actor of kabuki theatre


Emilio Pucci Designer at the awards of best display window in Florence – 1986
---
SHOP WINDOW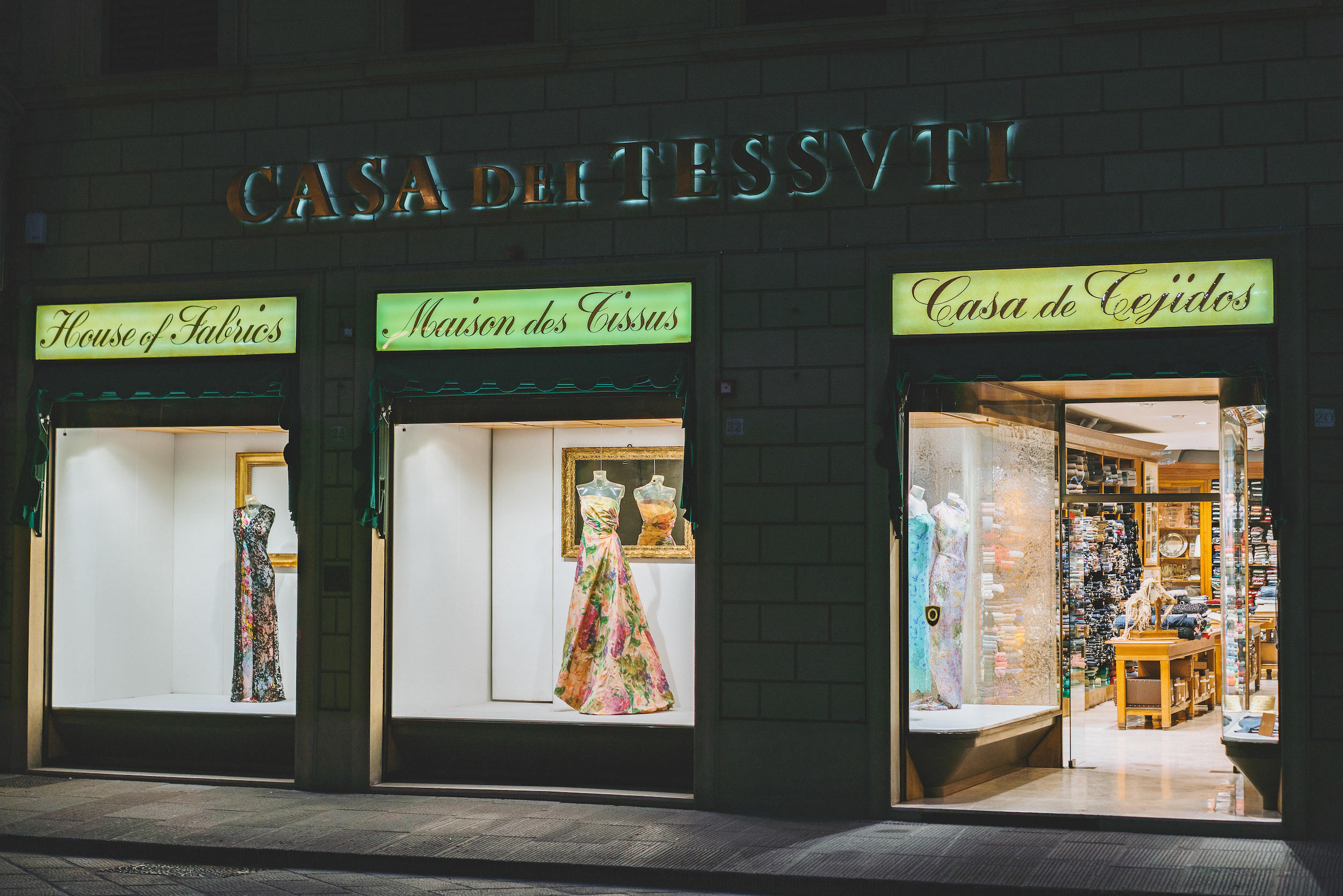 The expression of luxury
Every month the three shop windows communicate our message, like an idea offered to those passing by, the cue to each customer to continue inside towards the discovery of all the products and the creation of a personalized garment.
---
PRODUCTS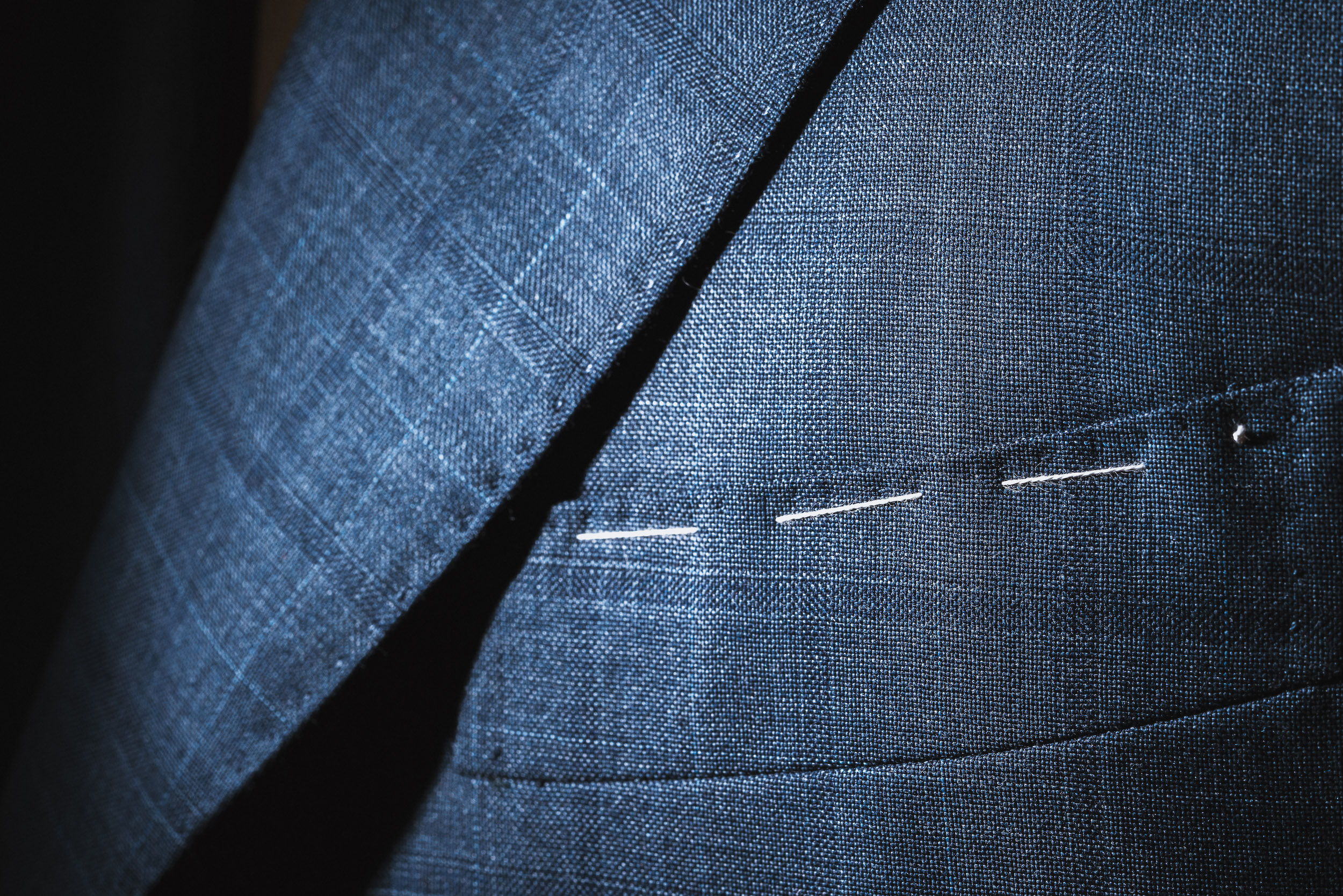 Customized art
Silk, wool, cashmere, velvet, embroidery and precious cottons invite everyone to choose what they want to achieve: a coat that falls perfectly around you, an elegant evening dress with precious embroidery, a gown with a perfect cut, lowered on each body to bring out our best qualities and it will be embellished with the most exclusive accessories that will make it unique, from buttons to buttonholes.
Those who enter bring an idea of their idea with them and can then go out with a garment that will be perfectly made to enhance every curve and which will be unique, unrepeatable, and extremely elegant.
BOOK AN APPOINTMENT OR CONTACT US